Skip to Content
Join The Clean Team
If you've been searching for "car wash jobs near me," you're in luck. Become a part of the Zips Fam, where suds are our superpower! Zips Car Wash offers a ton of incredible job opportunities with a thriving community spirit. And what's that all about? Well, our mission is always to make a difference in both the lives of our customers and team members with a friendly, familiar car wash experience. Come see for yourself!
Grow With Us!
With a unique working atmosphere in the car wash industry, Zips creates a positive environment of growth with structure, camaraderie, and strong, focused leadership. If you've got a special knack for cars and customer service, we would love to talk!
Apply Today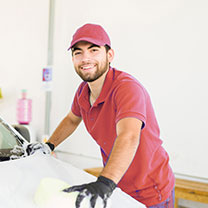 "ZIPS has given me the unique ability to directly work with and develop teams and individuals." - Brad J.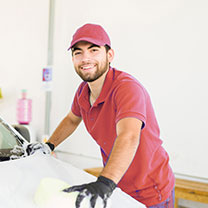 "I work with crews from 7 locations and each one of them works with integrity, character, morals and ethics." - Lorilyn B.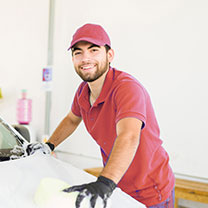 "I like working at ZIPS because of the growth and opportunities provided to me since I started with the company in 2012." - John W.
Onsite Jobs
Check out the job opportunities available onsite at our Zips Car Wash locations. You'll find a range of positions for people of all professional backgrounds.
See Openings